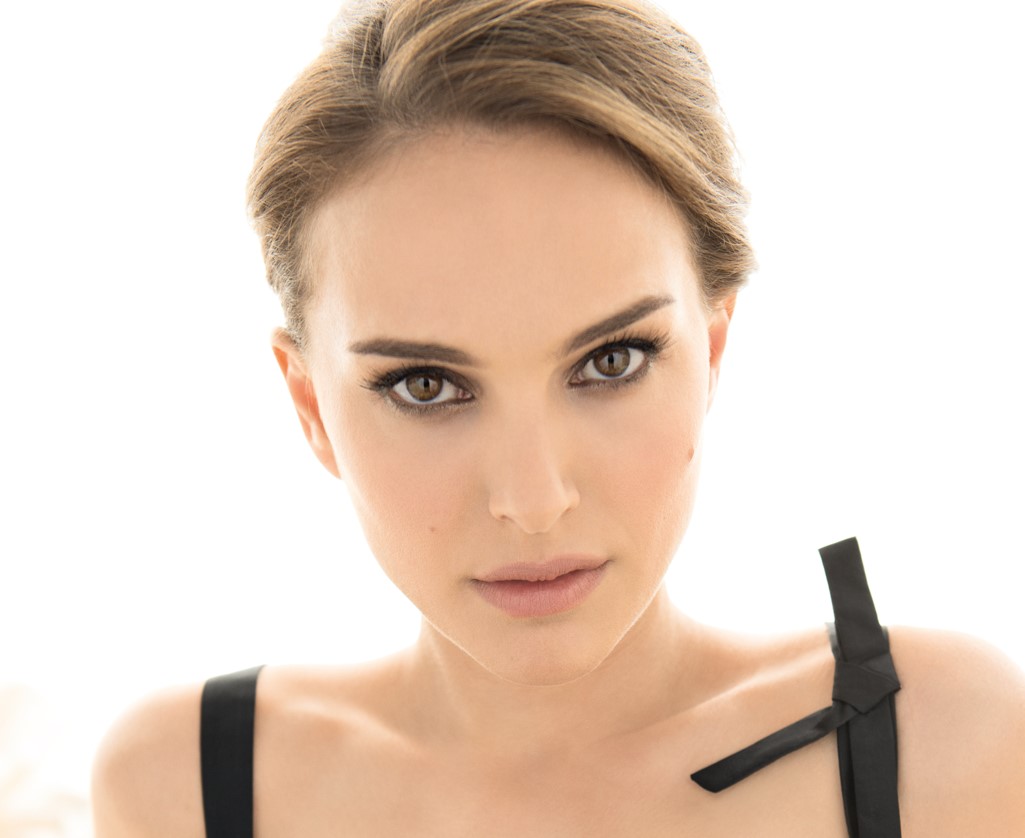 $1 million award to be donated to philanthropic programs focused on advancing opportunities for women
November 7, 2017, Jerusalem – Today, the Genesis Prize Foundation (GPF) announced that world-renowned actress, director and social activist Natalie Portman has been selected as the 2018 Genesis Prize Laureate. The annual $1 million award honors extraordinary individuals who serve as an inspiration to the next generation of Jews through their outstanding professional achievement, commitment to Jewish values and to the Jewish people.
Portman is a globally-acclaimed actress and director. She began her acting career at the age of 12 and has since achieved recognition and praise from audiences around the world. She is a winner of multiple prestigious awards, including an Academy Award (Oscar), two Golden Globe Awards, the British Academy of Film and Television Award, as well as other industry honors.
Portman was born in Israel and, after moving to the US as a child, retained a close connection to her Jewish and Israeli roots. In 2015, she directed Tale of Love and Darkness, a Hebrew-language film made in Israel and based on the novel by an Israeli writer Amos Oz. Portman also played a leading role in this picture.
Natalie Portman is noted for her social activism in such areas as gender equality, combatting poverty, microfinance, and animal rights. She is a graduate of Harvard University, where she returned to deliver a commencement speech in May 2015.
"We are delighted to celebrate Natalie Portman as the 2018 Genesis Prize Laureate," said Stan Polovets, co-founder and Chairman of the Genesis Prize Foundation. "Natalie's charismatic on-screen presence has touched the hearts of millions. Her talent, her commitment to social causes and her deep connection to her Jewish and Israeli roots are greatly admired. She exemplifies the core traits of the Jewish character and values of the Jewish people – persistence and hard work, pursuit of excellence, intellectual curiosity, and a heartfelt desire to contribute to making the world a better place. Without a doubt, she is a role model for millions of young Jews around the world."
In keeping with the tradition established by the previous Genesis Prize Laureates, $1 million in award money will be granted to philanthropic programs in honor of Natalie Portman. The programs will focus on advancing women's equality in all aspects of human endeavor. In particular, funds will be used for grants to organizations involved in promoting women's educational opportunities, economic advancement, health and safety, and full participation in policy formulation and political activity. A significant portion of the funds will be channeled to programs advancing women's equality in Israel.
Chairman of the Genesis Prize Selection Committee, Natan Sharansky said: "It gives me great pleasure to welcome Natalie Portman to the distinguished family of Genesis Prize Laureates – outstanding Jews of our time. An example of excellence and dedication to Jewish values, she is an exemplary Genesis Prize Laureate. I express my strong support for her chosen philanthropic cause and wish the new Laureate further success in advancing the mission of the Genesis Prize that is so relevant to all of us today."
Natalie Portman said: "I am deeply touched and humbled by this honor. I am proud of my Israeli roots and Jewish heritage; they are crucial parts of who I am. It is such a privilege to be counted among the outstanding Laureates whom I admire so much. I express my heartfelt gratitude to the Genesis Prize Foundation, and look forward to using the global platform it provides to make a difference in the lives of women in Israel and beyond."
Natalie Portman becomes the fifth winner of the annual $1 million Genesis Prize. Previous Laureates of the Award, dubbed "the Jewish Nobel" by Time Magazine, are former New York City Mayor Michael Bloomberg (2014), actor and peace activist Michael Douglas (2015), virtuoso violinist and advocate for people with disabilities Itzhak Perlman (2016) and prominent sculptor and activist for the rights of refugees Sir Anish Kapoor (2017).
Natalie Portman will be honored at the Genesis Prize Ceremony in Jerusalem in June 2018.
BACKGROUND
The Genesis Prize is a global award created to celebrate Jewish achievement and contribution to humanity. Launched in 2013, the Prize is financed through a permanent endowment of $100 million established by the Genesis Prize Foundation. All previous laureates have selected causes about which they are passionate. Award funds in their honor have been donated to these causes, which included support of social entrepreneurship based on Jewish values, inclusiveness of intermarried families in Jewish life, improving the lives of individuals with special needs, and helping to alleviate the global refugee crisis. Laureates have engaged in yearlong related initiatives developed jointly with the Genesis Prize Foundation.