Dorit Beinisch, Advisory Board Member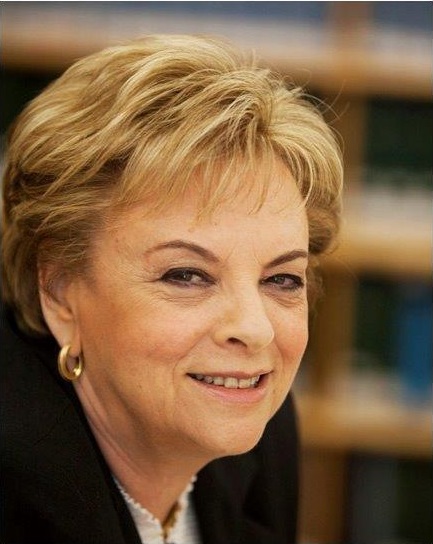 Advisory Board Member
President (Ret.), Supreme Court of Israel
Dorit Beinisch was born in Tel Aviv. She received her LL.B and LL.M. (summa cum laude) from Hebrew University in Jerusalem. In 1967 she was admitted to the Israeli Bar.
Justice Beinisch began her professional career in public service. She first served as Assistant to the Jerusalem District Attorney and subsequently, as Senior Assistant to the State Attorney. From 1976 to 1982, she served as Director of the Department of Constitutional and Administrative Law at the State Attorney's Office. She represented the State before the Supreme Court of Israel in constitutional and administrative cases, in petitions against the government and the Israeli Defense Force and in basic deliberations between the individual and the state.
In 1989, Dorit Beinisch was appointed the State Attorney of the State of Israel, becoming the first woman in Israel to hold that position. In this capacity she was in charge of all state attorneys in the country, and represented the state in a variety of litigation (civil, criminal and constitutional), mainly before the Supreme Court. Serving as State Attorney, Beinisch focused on fighting corruption, dealing with issues of human rights based on both Israeli and international law, and ensuring compliance with the law by police and security forces.
In 1995, Beinisch was appointed Justice of the Israeli Supreme Court. In 2006 she became the first woman named President of the Supreme Court. As a justice, Beinisch ruled in numerous cases relating to human rights, minority rights, terrorism and national security. Among her numerous court opinions is a decision holding that parents cannot use corporal punishment against their children; a decision ruling against privatization of prisons in Israel, holding that a privately managed and operated prison violates the constitutional rights to personal freedom and human dignity; and a decision finding that a portion of Israel's Unlawful Combatants Law authorizing administration detentions violated a detainee's rights to liberty, holding that the law should be interpreted in accordance with international law. Beinisch developed case law doctrine authorizing judges to disqualify evidence on the grounds that it was obtained illegally. And she ruled that the "Tal law" – which exempted ultra-Orthodox Jews from military service – was unconstitutional. Dorit Beinisch stressed in her decisions the importance of protection for the rights of women, children and the weak in society.