Eli Groner, Selection Committee Member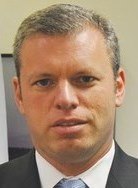 Selection Committee Member
Managing Director (Israel) Koch Disruptive Technologies (KDT)
Former Director General of the Prime Minister's Office
Eli Groner manages the Israeli office of Koch Disruptive Technologies, focusing on long-term investments in Israeli companies.
Prior to his current position, Eli was the Director General of the Office of Prime Minister Benjamin Netanyahu from June 2015 to May 2018. The Director-General is Israel's senior-most civil servant, responsible for most domestic and international policy decisions. He is also responsible for 1,300 civil servants reporting to him.
Prior to assuming this role, Mr. Groner was the economic attaché to Washington, a position also requiring cabinet confirmation. Mr. Groner's time in the public sector was preceded by two years as a senior advisor to the Chairman of Tnuva, Israel's largest consumer packaged goods company, six years as a consultant at McKinsey & Company and five years as a journalist at The Jerusalem Post.
Mr. Groner graduated from Bar-Ilan University in Ramat Gan, Israel, and has an MBA from New York University. Groner lives in Elazar, Israel, with his wife Tamar and five children.