Irwin Cotler, Advisory Board Member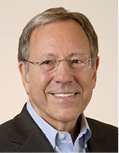 Advisory Board Member
Canada's Special Envoy on Preserving Holocaust Remembrance and Combating Antisemitism
Irwin Cotler is a former Member of the Canadian Parliament, Emeritus Professor of Law at McGill University, former Minister of Justice & Attorney General of Canada, and an international human rights lawyer.
A constitutional and comparative law scholar, Prof. Cotler intervened in landmark Charter of Rights cases in the areas of free speech, freedom of religion, minority rights, peace law and war crimes justice.
As Minister of Justice and Attorney General, Irwin Cotler initiated the first-ever comprehensive reform of the Supreme Court appointment process and helped make it the most gender-representative Supreme Court in the world; appointed the first-ever aboriginal and visible minority justices to the Ontario Court of Appeal; initiated the first-ever law on human trafficking; crafted the Civil Marriage Act, the first-ever legislation to grant marriage equality to gays and lesbians; issued Canada's first National Justice Initiative Against Racism and Hate; quashed more wrongful convictions in a single year than any prior Minister, and made the pursuit of international justice a government priority.
A leading Parliamentarian on the global stage, he is Chair of the Inter-Parliamentary Group for Human Rights in Iran; Chair of the Inter-Parliamentary Group of Justice for Sergei Magnitsky; and Chair of the All-Party Save Darfur Parliamentary Coalition.
An international human rights lawyer, Professor Cotler has served as Counsel to prisoners of conscience including Andrei Sakharov & Natan Sharansky (former Soviet Union), Nelson Mandela (South Africa), Jacobo Timmerman (Latin America), Prof Saad Eddin Ibrahim (Egypt) and he was Chair of the International Commission of Inquiry into the Fate and Whereabouts of Raoul Wallenberg. He is a Member of the International Legal Team of Chinese Nobel Peace Laureate Liu Xiaobo, and more recently became international legal counsel to imprisoned Saudi blogger Raif Badawi, Venezuelan political prisoner Leopoldo López, and Shi'ite Cleric Ayatollah Boroujerdi in Iran. A feature article on him in Canada's national magazine – Maclean's – referred to him as "Counsel for the Oppressed", while the Oslo Freedom Forum characterized him as "Freedom's Counsel."
He is the recipient of eleven honorary doctorates, numerous awards including the Order of Canada, and has recently been awarded the Canadian Bar Association's President's Award, the International Raoul Wallenberg Foundation's Centennial Medal, the Law Society of Upper Canada's inaugural Human Rights Award and was elected 2014 Canadian Parliamentarian of the Year by his colleagues.