Jonathan Fanton, Advisory Board Member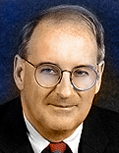 Advisory Board Member
Former President of the American Academy of Arts and Sciences
Former President of the John D. And Catherine T. MacArthur Foundation
Jonathan Fanton was the president of the American Academy of Arts and Sciences from 2014-2019. Prior to that, he was interim Director and Franklin D. Roosevelt Visiting Fellow at the Roosevelt House Public Policy Institute at Hunter College. He was President of The MacArthur Foundation from 1999-2009. Mr. Fanton holds a B.A. and Ph.D. in American History from Yale University where he taught and was Chief of Staff to President Kingman Brewster. He was Vice President of Planning at The University of Chicago and for 17 years was President of The New School for Social Research.
He is past Chair of Human Rights Watch, Security Council Report, The Union Square Development Corporation, The Association of Independent Colleges and Universities in New York, and was also a Trustee at the Rockefeller Brothers Foundation. He is currently Chair of Scholars at Risk, and on the Boards of the Asian Cultural Council and the Benjamin Franklin House. He is also on the Advisory Board of the Social Science Research Council and the European University at St. Petersburg.
He is author of Foundations and Civil Society, Volume I and II (2008), and The University and Civil Society, Volume I and II (1995, 2002).