Michael Douglas, 2015 Genesis Prize Laureate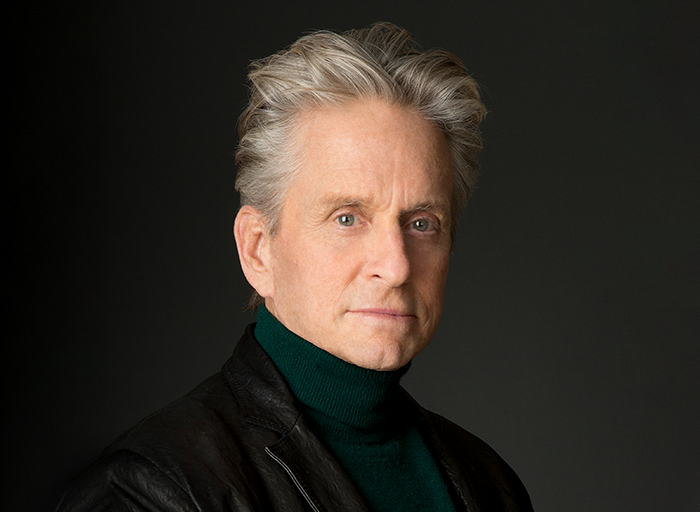 On January 14, 2015, The Genesis Prize Foundation announced actor, producer, and peace activist Michael Douglas as the 2015 Genesis Prize Laureate.
Mr. Douglas was recognized for creating an unforgettable body of work in Hollywood that challenges, educates, and entertains; for his passionate advocacy as a United Nations Messenger of Peace; and for his passion for his Jewish heritage and the Jewish State.
Mr. Douglas asked The Genesis Prize Foundation to direct his $1 million award to initiatives fostering inclusion of intermarried families in Jewish life.
Michael Douglas, 2015 Genesis Prize Laureate
"I share this award with my family, who encouraged me in my exploration of the Jewish faith. I hope these teachings and values will be part of the legacy in the world that I leave for my children and those who follow."
Stan Polovets, Co-Founder and Chairman, The Genesis Prize Foundation
"The Genesis Prize Foundation is proud to honor Michael Douglas, both for his professional achievements and for his passion for his Jewish heritage and the Jewish State. The Douglas family's experience of connecting with its heritage and embracing it on their own terms embodies an inclusive approach for Jews of diverse backgrounds. This is particularly important today, when the question of what it means to be Jewish has become more pressing than ever."
Natan Sharansky, Chairman of the Executive, Jewish Agency for Israel
"The lifetime work and journey of Michael Douglas proves how Jewish roots and heritage can be important drivers for personal and professional success. There is always a way to support and strengthen the Jewish People and the Jewish State by identifying, expressing and working for Jewish solidarity. Michael Douglas did this in his own inimitable and very impressive way. I salute him upon receipt of this great honor."
Elie Wiesel, Nobel Prize Laureate
"We know the world's Jewish population is shrinking. It is important for us as a community to remain open to those who choose to lead a Jewish life. I'm proud to be part of the Prize Committee that selected Michael Douglas for this prestigious award; for what he represents to our community, and for young adults still exploring their heritage and faith."