Steven Spielberg, 2021 Genesis Prize Laureate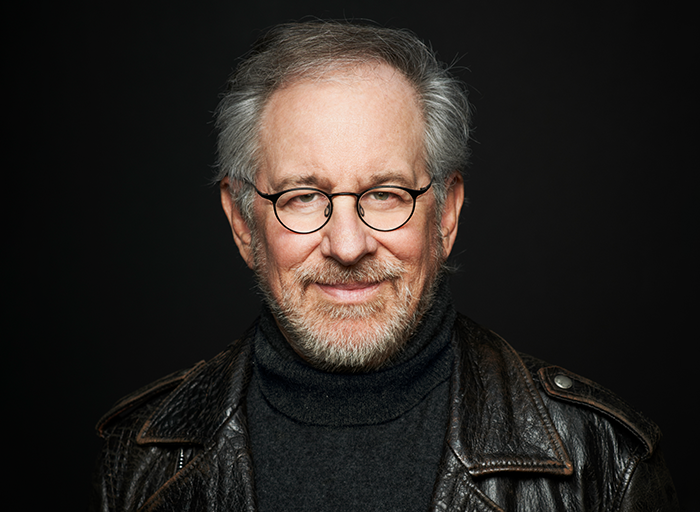 Photo credit: Amblin
On February 10, 2021, The Genesis Prize Foundation announced filmmaker Steven Spielberg as the 2021 Genesis Prize Laureate.
Mr. Spielberg was recognized as one of the most influential filmmakers in the history of cinema. He was also recognized for his social activism; for his principled stance against anti-Semitism and all forms of intolerance; and for his extraordinary work to preserve the memory of the Holocaust and prevent future genocides through film, public advocacy, and philanthropy. He received the largest number of votes in an online global campaign during which 200,000 people on 6 continents participated.
Mr. Spielberg asked The Genesis Prize Foundation to direct his $1 million award to organizations striving for racial and economic justice in the United States.
Joe Biden, President of the United States
"Steven, I am inspired by the ways in which your Judaism has compelled you to confront the ugly forces of hate and intolerance with the healing power of truth and love. This is a timeless struggle and is a worthy cause to which I proudly join you in pledging my devotion."
Natan Sharansky, 2020 Genesis Prize Laureate
"Spielberg is a great Jewish visionary and storyteller. Key Jewish themes are often woven into his narratives: importance of identity and belonging, maintaining humanity in a ruthless world, caring for the other, and honoring the moral obligation to do the right thing. His talent makes them universal: told by Spielberg, these stories come alive in people's hearts across the globe."
Isaac Herzog, Chairman of the Jewish Agency for Israel and Chairman of the Genesis Prize Selection Committee
"Congratulations to Steven Spielberg on this important Jewish award. He is an example of great Jewish talent, whose extraordinary work in film and philanthropy is infused with the values of his people – a quest for justice, compassion, humanism, and a heartfelt desire to make the world a better place."
Stan Polovets, Co-Founder and Chairman, The Genesis Prize Foundation
"The Genesis Prize celebrates Steven Spielberg's unique talent, his commitment to making the world a better place, and his unparalleled contribution to teaching the post-war generations about the horrors of the Holocaust. We are delighted to welcome Steven Spielberg to the distinguished family of Genesis Prize honorees, which includes such luminaries as Justice Ruth Bader Ginsburg, Natan Sharansky, and Michael Bloomberg."