Dr. Albert Bourla, 2022 Genesis Prize Laureate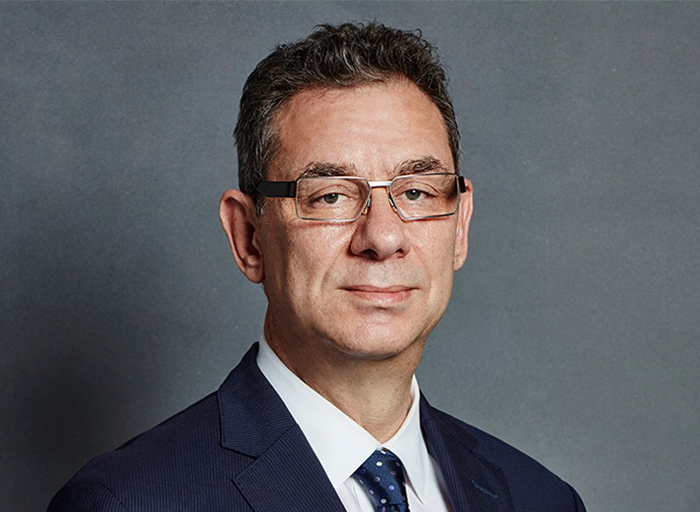 Photo credit: Joshua Jordan
On January 19, 2022, The Genesis Prize Foundation announced Dr. Albert Bourla, Chairman and CEO of Pfizer, as the 2022 Genesis Prize Laureate.
Dr. Bourla was recognized for his leadership, determination, and willingness to assume great risks in delivering a safe and effective COVID-19 vaccine in record time. He received the largest number of votes in an online global campaign during which 200,000 people in 71 countries participated. The choice of the voters was unanimously endorsed by the nine judges on the Genesis Prize Selection Committee.
Dr. Bourla asked The Genesis Prize Foundation to direct his $1 million award towards the establishment of a Holocaust museum in his hometown of Thessaloniki, Greece.
Stan Polovets, Co-Founder and Chairman, The Genesis Prize Foundation
"I am delighted to welcome Dr. Albert Bourla to the distinguished family of Genesis Prize Laureates. Dr. Bourla personifies two of the most fundamental Jewish values: the commitment to the sanctity of life and to repairing the world. And while the pandemic is far from over, millions of people are alive and healthy because of what Dr. Bourla and his team at Pfizer have accomplished."
Dr. Albert Bourla, 2022 Genesis Prize Laureate
"I did not set out to live a public life, and I never could have imagined that I might one day receive the profound honor of the Genesis Prize and stand alongside my extraordinary fellow nominees. I accept it humbly and on behalf of all my Pfizer colleagues who answered the urgent call of history these past two years and together bent the arc of our common destiny. I was brought up in a Jewish family who believed that each of us is only as strong as the bonds of our community; and that we are all called upon by God to repair the world. I look forward to being in Jerusalem to accept this honor in person, which symbolizes the triumph of science and a great hope for our future."