Prisoner of Conscience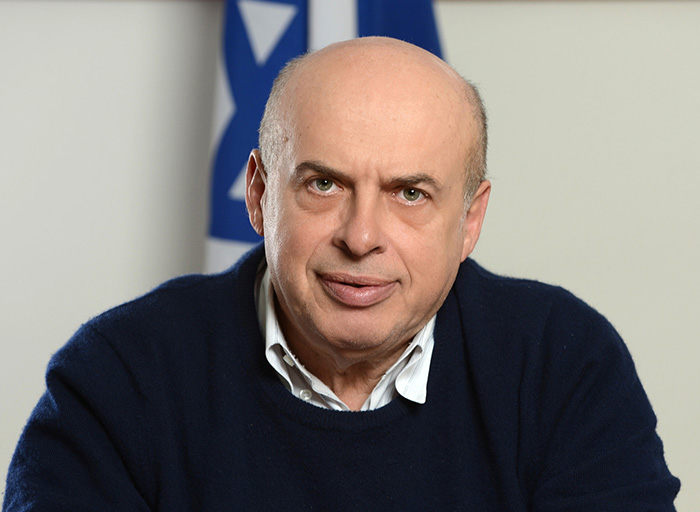 Sharansky seemed destined to live like other Soviet Jews – oppressed and without roots. Yet his quest for freedom led him to discover his Jewish identity as a source of inner strength. After graduation, he became active in the Soviet dissident movement, working with nuclear physicist Andrei Sakharov, a Nobel Prize Laureate and one of the most important leaders of the human rights movement.
In 1973, Sharansky applied for an exit visa to emigrate to Israel. His application was refused "for security reasons." Sharansky continued his work, emerging as an important conduit between the refuseniks and the world beyond the Iron Curtain, clandestinely collecting and passing information to and from the West. He also became the spokesman for the Moscow Helsinki Group, organization set up by dissidents to document the violations of human rights obligations undertaken by Moscow under the Helsinki Treaty.
Sharansky's campaign to inform the world about Soviet human rights abuses was effective and he increasingly became an irritant to the Soviet government. In 1977 he was arrested on multiple false charges – including high treason, which carried the death penalty. In 1978, he was sentenced to 13 years of imprisonment and hard labor.
"To the court, I have nothing to say," said Sharansky at the conclusion of the show trial. "To my wife and the Jewish people, I say – next year in Jerusalem."
Sharansky spent the following nine years in the GULAG, almost half of that time in solitary confinement. Offered freedom in return for a renunciation of his views, he refused to disavow his beliefs, despite pressure, torture, and inhumane incarceration conditions (including more than 400 days in the cold punishment cell).
Sharansky's supporters mounted an international pressure campaign. Spearheaded by his wife Avital, the campaign grew, and over time Sharansky became a symbol of resistance of Soviet Jewry. This humble political prisoner served to unite the Jewish world in a concerted effort to demand his release and the right of aliyah for Soviet Jews. Intense international pressure resulted in his release by the new Soviet leadership under Gorbachev. In February 1986, Sharansky was part of a prisoner exchange in Germany and immediately flew to Israel.
Sharansky emerged from the GULAG unbroken and redoubled his advocacy for fellow refuseniks and all Soviet Jews. In 1987, Sharansky and the coalition he built spearheaded a massive march that brought more than a quarter of a million people to Washington, DC - on the eve of the Reagan-Gorbachev summit - demanding the release of Soviet Jewry.
The campaign continued, and the new Soviet leadership eventually had no choice but to open the floodgates. In the following years, 1 million Jews left the Soviet Union and made aliyah to Israel. This tectonic shift transformed Israel, vastly enhancing the country's demographic, economic and cultural potential, bringing a new vitality to the young Jewish State.