Natalie Portman Biography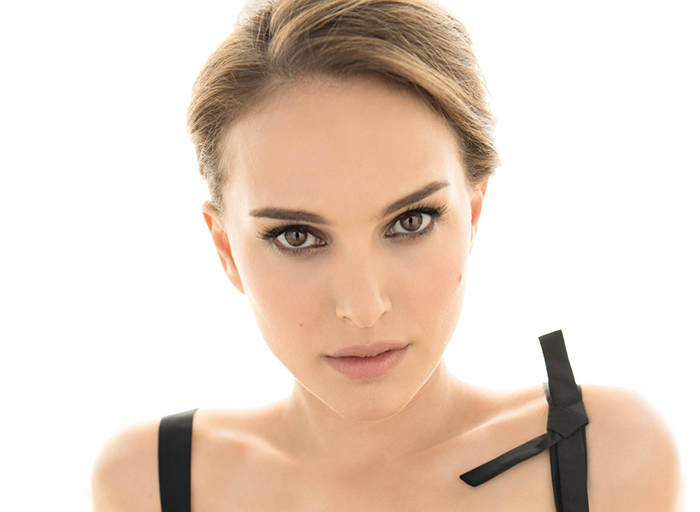 Short Bio
Portman is a globally-acclaimed actress and director. She began her acting career at the age of 12 and has since achieved recognition and praise from audiences around the world. She is a winner of multiple prestigious awards, including an Academy Award (Oscar), two Golden Globe Awards, the British Academy of Film and Television Award, as well as other industry honors.
Portman was born in Israel and, after moving to the US as a child, retained a close connection to her Jewish and Israeli roots. In 2015, she directed Tale of Love and Darkness, a Hebrew-language film made in Israel and based on the novel by an Israeli writer Amos Oz. Portman also played a leading role in this picture.
Natalie Portman is noted for her social activism in such areas as gender equality, combating poverty, microfinance, and animal rights. She is a graduate of Harvard University, where she returned to deliver a commencement speech in May 2015.
Extended Bio
Natalie Portman received her second Academy Award® nomination and first Best Actress win for her performance in Darren Aronofsky's critically acclaimed film, Black Swan. For her role, Portman also received a Golden Globe, BAFTA Award, Screen Actors Guild Award, and Critics Choice Award.

On screen, Portman has starred in over forty films. She made her debut in Luc Besson's 1994 film, The Professional, and went on to star in Heat, Beautiful Girls, Everyone Says I Love You, Mars Attacks!, Anywhere But Here (Golden Globe nomination), Where The Heart Is, Cold Mountain, Garden State, Close (Academy Award nomination and Golden Globe Award), Free Zone, V For Vendetta, Paris Je T'Aime, Goya's Ghosts, My Blueberry Nights, Mr. Magorium's Wonder Emporium, The Other Boleyn Girl, New York, I Love You, The Other Woman, Brothers, No Strings Attached, Your Highness, Hesher, THOR and its sequel THOR: The Dark World, Knights of Cups, Jane Got a Gun, and Terrence Malick's Song to Song. Additionally, she starred in George Lucas' Star Wars: Episode I The Phantom Menace, Star Wars: Episode II Attack of the Clones, and Star Wars: Episode III Revenge of the Sith. The prequels to the wildly popular Star Wars trilogy of the 70's and 80's rank among the top-grossing films ever produced worldwide. She has recently completed work on a few films including Alex Garland's highly anticipated second feature, Annihilation, for Paramount, Xavier Dolan's next film, The Life and Death of John F. Donovan, and the musical drama film Vox Lux directed by Brady Corbet.
Most recently, Portman was seen in Pablo Larraín's film, Jackie, in which she stars as First Lady Jacqueline F. Kennedy. The film premiered to rave reviews at the Venice International Film Festival and the Toronto International Film Festival and was released by Fox Searchlight in December 2016. For the role, Portman was nominated for an Academy Award, a Golden Globe, a Screen Actors Guild Award, a BAFTA Award, and won the Critics' Choice Award. The Palm Springs International Film Festival also honored Portman with its Desert Palm Achievement Award, Actress for her performance in Jackie.
On stage, Portman starred in Mike Nichol's Shakespeare in the Park production of The Seagull, opposite Meryl Streep, Kevin Kline and Philip Seymour Hoffman; as well as in James Lapine's Broadway production of The Diary of Anne Frank.
Portman has also taken on a variety of roles behind the lens. She wrote, directed, produced, and starred in A Tale of Love and Darkness, which made its world premiere at the 2015 Cannes Film Festival and its North American premiere at the 2015 Toronto International Film Festival. The story, based on the memoir by Amos Oz, revolves around Oz's childhood in Jerusalem in the period following the end of the British Mandate for Palestine and the early years of the State of Israel, in addition to his teenage years on a kibbutz. Portman's credits also include Eve, which she wrote and directed, telling the story of a young woman who ends up on her grandmother's date. The film debuted at the 2008 Venice Film Festival and stars Lauren Bacall, Ben Gazzara, and Olivia Thirlby. She also wrote and directed a short film for New York, I Love You, about a day in the life of a father and daughter in Central Park. The film showcases twelve filmmakers who each directed a vignette illustrating the universal theme of love within the five boroughs of New York City.
More recently, Portman served as a producer on The Seventh Fire, a documentary about a group of Native American gang members, which made its world debut at the Berlin Film Festival in 2015. She also executive produced and narrated the upcoming documentary Eating Animals. The film will examine mankind's dietary choices and is based on Jonathan Safran Foer's memoir.
In addition to her film work, Portman also devotes her time to several humanitarian causes. She became the first Ambassador of Hope for FINCA, an international village banking microfinance program providing small loans and savings programs to the world's poorest families so they may create their own jobs, raise household incomes, and improve their standard of living thereby reducing poverty worldwide. As the Ambassador of Hope, Portman has proved to be a globally aware and dedicated individual who supports the work of FINCA through her advocacy and visits to FINCA International programs in countries such as Guatemala, Ecuador and Uganda. She has also met with high-level United States Members of Congress to lobby for support of international microfinance funding.

As an Ambassador of WE, Portman lends her time to the organization that empowers youth to remove barriers that prevent them from being active local and global citizens. The charity works on international projects, including the Adopt a Village model, which brings over 650 schools and school rooms to youth and provides clean water, health care and sanitation to one million people around the world, freeing children and their families from the cycle of poverty. Through the organization and their "Power of a Girl Project" she also helped support and fund the opening of the Kisaruni All-Girls Secondary School in Kenya.
A Harvard graduate with a degree in psychology, Portman has also studied at Hebrew University in Jerusalem.