Michael Bloomberg's Biography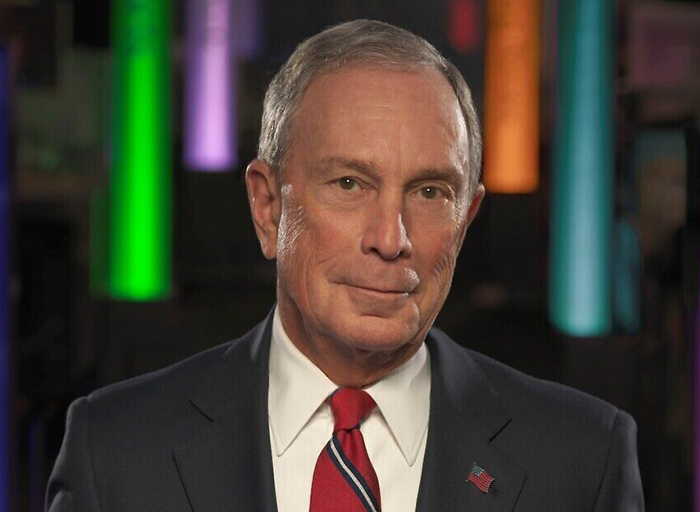 Michael R. Bloomberg was the 108th Mayor of the City of New York. He was first elected in November 2001, two months after the terrorist attacks of 9/11, a time when many believed that crime would return, businesses would flee, and New York might take decades to recover. Instead, through hundreds of innovative new policies and initiatives, Mayor Bloomberg has made New York City safer, stronger, and greener than ever.
Today, compared to 2001, crime is down by more than 30 percent. The welfare rolls are down nearly 24 percent. High school graduation rates are up nearly 40 percent since 2005. Teen smoking is down more than 50 percent. More than 840 acres of new parkland have been added. The Mayor's economic policies helped New York City avoid the level of job losses that many other cities experienced during the national recession. In fact, New York City has gained back more than 300 percent of the jobs lost during the national recession, and even surpassed the previous record for the number of private sector jobs, which had been set in 1969.
Born on February 14, 1942 in Boston and raised in a middle class home in Medford, Massachusetts, Michael Bloomberg attended Johns Hopkins University, where he paid his tuition by taking loans and working as a parking lot attendant. After college, he went on to receive an MBA from Harvard Business School. In 1966 he was hired by a Wall Street firm, Salomon Brothers, for an entry-level job.
He quickly rose through the ranks at Salomon, overseeing equity trading and sales before heading up the firm's information systems. When Salomon was acquired in 1981, he was let go from the firm. With a vision of an information technology company that would bring transparency and efficiency to the buying and selling of financial securities, he launched a small startup company called Bloomberg LP. Today, Bloomberg LP is a global media company that has over 315,000+ subscribers to its financial news and information service. Headquartered in New York City, the company has more than 15,000 employees worldwide.
As his company grew, Michael Bloomberg started directing more of his attention to philanthropy, donating his time and resources to many different causes. He has sat on the boards of numerous charitable, cultural, and educational institutions, including The Johns Hopkins University, where, as chairman of the board, he helped build the Bloomberg School of Public Health into one of the world's leading institutions of public health research and training.
In 2001 he ran for mayor of the City of New York and, in a major upset, won the election. He was re-elected in 2005 and 2009. During his three terms, Mayor Bloomberg has turned around a broken public school system by raising standards, promoting innovation, and holding schools accountable for success. He has spurred economic growth and job creation by revitalizing old industrial areas and strengthening key industries, including new media, film and television, bio-science, technology, and tourism. The Mayor's Five Borough Economic Opportunity Plan has helped bring the City through the national recession as quickly as possible and helped avoid the level of job losses that many experts had forecast and that other cities experienced. He has also launched new, cutting-edge programs that encourage entrepreneurship, combat poverty, and help people acquire the skills they need to build careers.
His passion for public health has led to ambitious new health strategies that have become national models, including a ban on smoking in all indoor workplaces, as well as at parks and beaches. Today, life expectancy is 35 months longer than it was before Mayor Bloomberg took office. He has also created a far-reaching plan to fight climate change and promote sustainable development. His belief that America's mayors and business leaders can help effect change in Washington led him to launch national bi-partisan coalitions to combat illegal guns, reform immigration, and invest in infrastructure. And he has been a strong champion of the City's cultural community, expanding support for artists and arts organizations and helping to bring more than 100 permanent public art commissions to all five boroughs.
Mayor Bloomberg is the father of two daughters, Emma and Georgina.