Rabbi Lord Jonathan Sacks's Award Ceremony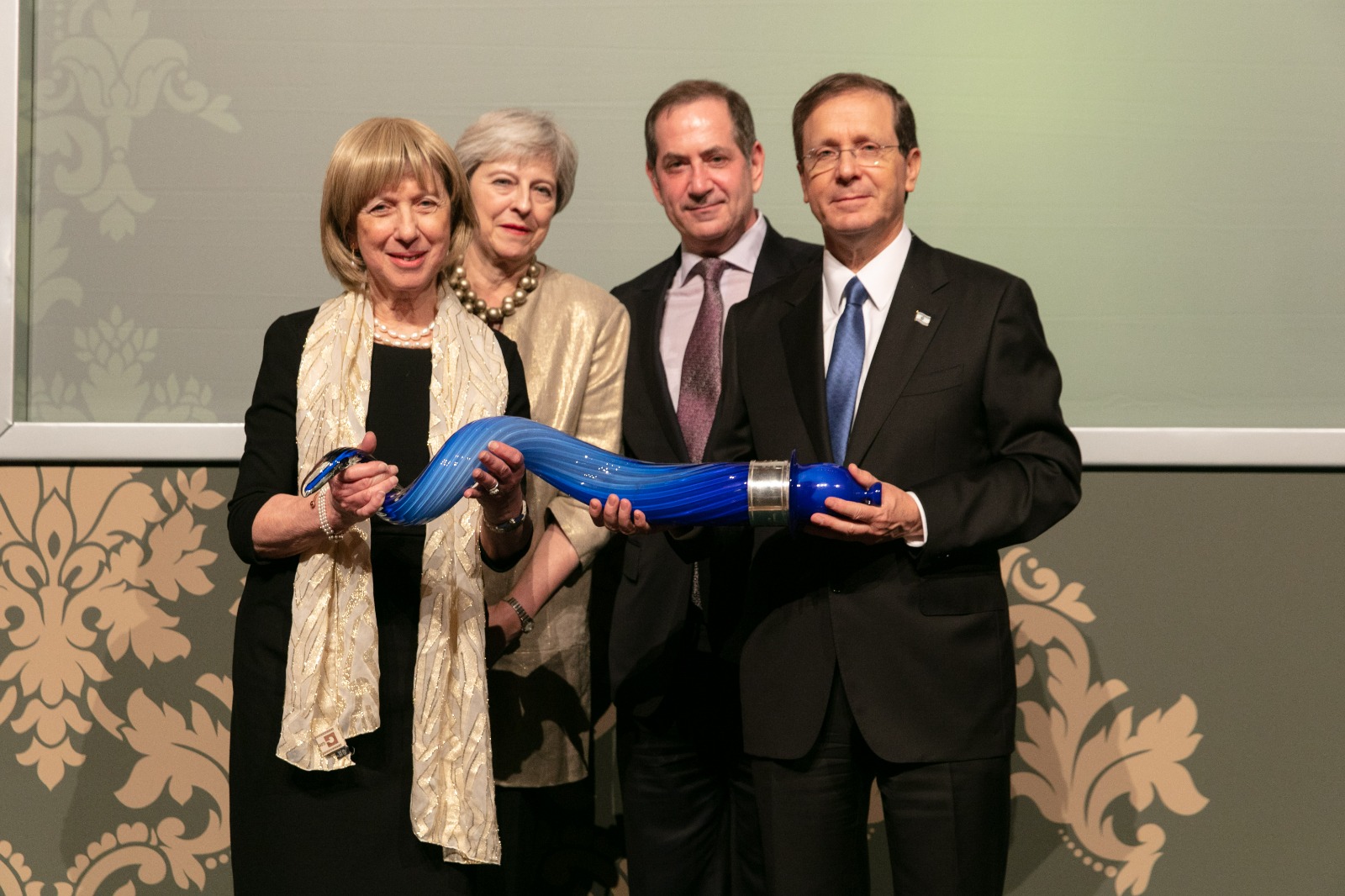 From L to R: Lady Elaine Sacks, former Prime Minister of the United Kingdom Theresa May, Genesis Prize Foundation Co-Founder and Chairman Stan Polovets, President of Israel Isaac Herzog. Credit: Thomas Alexander/Genesis Prize Foundation
On November 22, 2021, Rabbi Lord Jonathan Sacks was posthumously honored with the second Genesis Lifetime Achievement Award at a dinner ceremony in London, hosted around the first anniversary of his passing.
The President of Israel Isaac Herzog presented the award to Lady Elaine Sacks. Presenting the award, President Herzog said:
"Rabbi Sacks became a masterful articulator of the Jewish foundation of universal values, while unapologetically verbalizing a proud, dignified Jewish identity. His innate, God-given power of expression gave voice to the contribution of Judaism and the State of Israel to humanity at large. Rabbi Sacks represented the history, the moral code, and the spirit of Judaism with dignity and adoration. He valiantly advocated for the State of Israel. He reached across the aisle and across different religions; he brought the Torah down from the heavens—to the smartphone generation. This is Rabbi Sacks' legacy. Each of us can step up, light our own flame, and lead, in ancient days and in our times."