Rabbi Lord Jonathan Sacks's Biography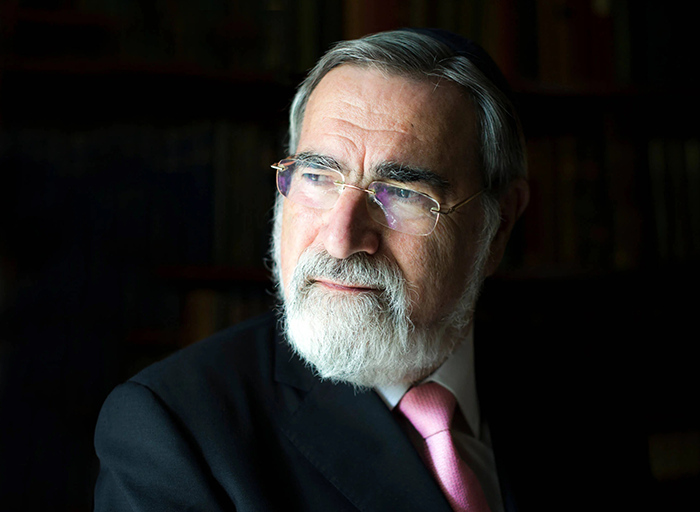 An international religious leader, philosopher, award-winning author and respected moral voice, Rabbi Lord Jonathan Sacks was awarded the 2016 Templeton Prize in recognition of his "exceptional contributions to affirming life's spiritual dimension." Described by H.R.H. The Prince of Wales as "a light unto this nation" and by former British Prime Minister Tony Blair as "an intellectual giant", Rabbi Sacks was a frequent and sought-after contributor to radio, television and the press both in Britain and around the world.
After stepping down as the Chief Rabbi of the United Hebrew Congregations of the Commonwealth – a position he served for 22 years between 1991 and 2013 – Rabbi Sacks held a number of professorships at several academic institutions including Yeshiva University, New York University and King's College London. Rabbi Sacks was awarded 18 honorary doctorates including a Doctor of Divinity conferred to mark his first ten years in office as Chief Rabbi, by the then Archbishop of Canterbury, Lord Carey.
Rabbi Sacks authored over 35 books. His last work, Morality: Restoring the Common Good in Divided Times (2020), was a top ten Sunday Times bestseller and was published in North America on 1st September 2020 and was named as the 2020 'Book of the Year' by the National Jewish Book Council.
Rabbi Sacks was knighted by Her Majesty The Queen in 2005 and made a Life Peer, taking his seat in the House of Lords in October 2009. Born in 1948 in London, he married Elaine in 1970. Together they raised three children.
Rabbi Sacks passed away on November 7, 2020. He left behind a legacy as one of the greatest Jewish thinkers of the 21st century, one who bridged the religious and secular world through his remarkable and ground-breaking canon of work.